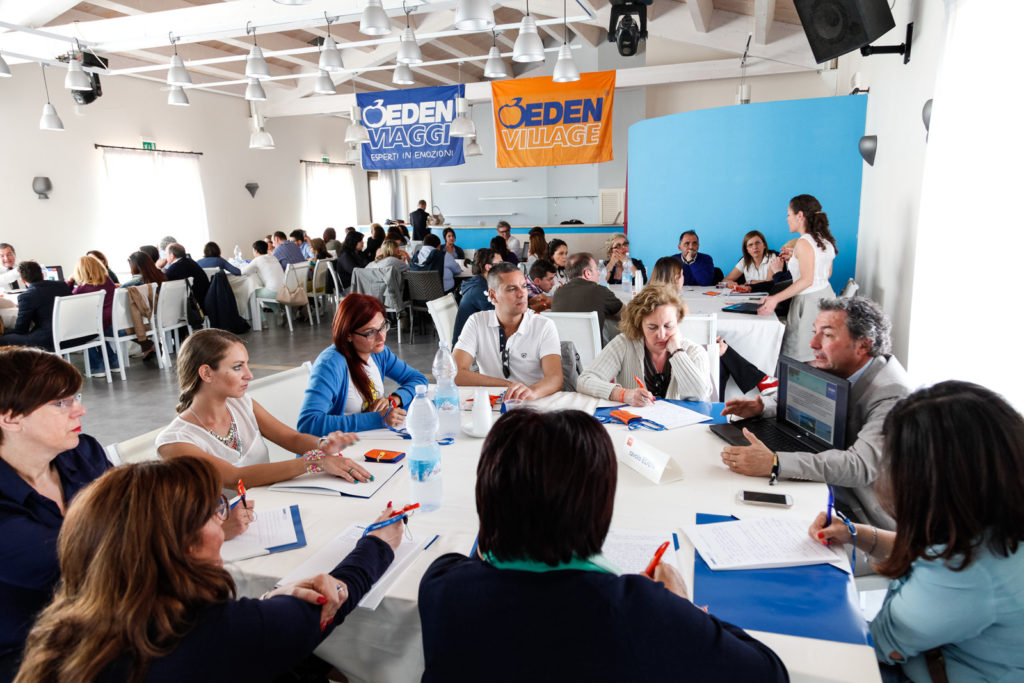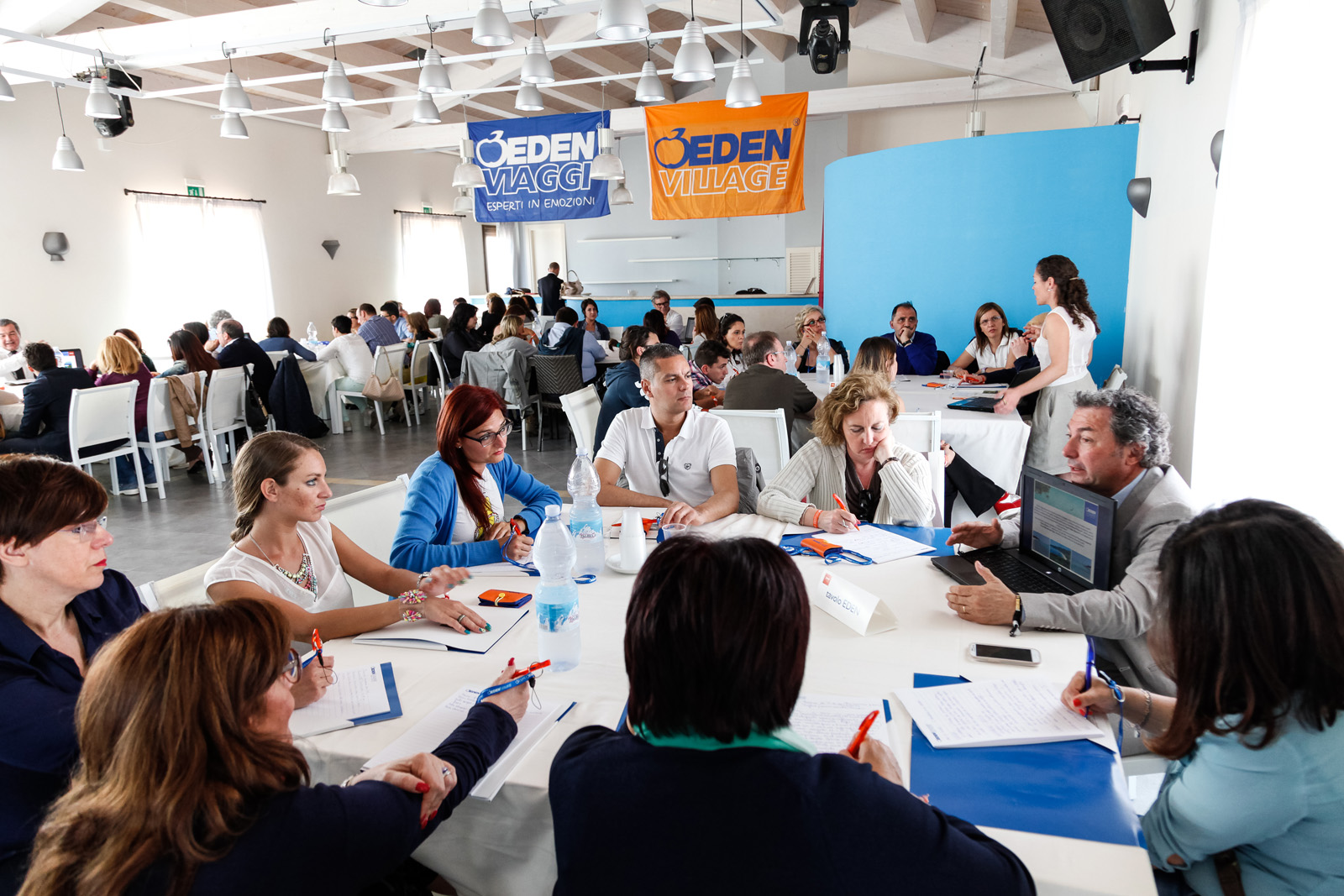 World Café
Drawing on seven integrated design principles, the World Café methodology is a simple, effective, and flexible format for hosting large group dialogue.
Description of the problem
Traditional large groups meetings are often boring and see very different levels of participation of the people present. This often prevents to discuss questions that really matter, to connect diverse perspectives, to share knowledge, etc. As a result we very often meet at a very low quality level and we obtain very low quality results.
Solution
Use WorldCafe when you need to organize effective meeting in a easy way, involving everyone present, activating the power of collective thinking, and creating a pleasant context for creativity, wisdom and good relationships.